Welcome to Sydney Boat Hire
Established in 2010, We're is plotted with Sydney's most iconic landmarks. This includes the Sydney Opera House, Sydney Harbour Bridge and more. Sydney Harbour is well known as one of the most beautiful harbours in the world and there's no better way to enjoy the stunning water view than on a private boat hire! Explore local waterways and Sydney's many attractions on a private hire with Sydney Boat Hire.
On your own Sydney Habour Boat Hire, experience the Australian local life. Rent a boat and explore Sydney Harbour's secluded beaches and fishing spots. Drop an anchor and soak in the Australian Sun while embracing Sydney Boat Hire's finest boat hire services on Sydney Harbour. Live the high life and rent a luxury boat for hire for any occasion. Celebrate a milestone by dining with close friends and family, enjoying your favourite wine and enduring Sydney's city skyline on a luxury super yacht charter.
Featured Private Charter Vessels
Create your own custom voyage.
We can fully tailor your day to include any of the fun services listed below.
With our extensive event management experience, Sydney Boat Hire is always willing to make recommendations for your cruise or better still coordinate the entire event for you.
Using the expertise and inside knowledge of our fleet and what can be done on each boat, we will not only save you time and money, but will ensure your Sydney cruise is a memorable experience.
Learn more about services
We've worked with brands like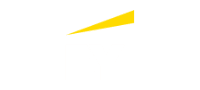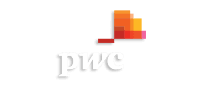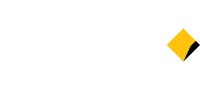 Boat Hire in Sydney
As a well-established boating hire business that is located in the heart of Sydney. Operating since 2010, Sydney Boat Hire is known to be one of Sydney's leading boat rental businesses that specialise in luxury boat hire charters and Private Events on
Sydney Harbour. While we have over 150 charter boats to choose from, We are not only an agent, but we also own some of our own vessels such as Aquarius, Susurrar and Platypus 2
Based in the inner-west of Sydney, we have a pure obsession with the beautiful Sydney Harbour and our vision is to share our majestic harbour with the world! Whether you are travelling from overseas on a holiday or are a local Sydney-sider, our friendly staff are sure to provide you with the best experience that any Sydney Harbour boat agency has to offer.
In the early stages of Sydney Boat Hire, we were Leading the self-drive hire industry since 2010, Sydney Boat Hire previously owned a spectacular range of self-drive vessels for hire for any occasion on the wonderful Sydney Harbour perfect for Australia Day, Easter, and Holiday seasons. Whether you wished to enjoy Sydney Harbour's stunning scenery, experience the world's greatest firework show for New Year's Eve, or simply want to gain some boating experience on the Harbour, the experienced staff at Sydney Boat Hire made it possible. Our previous fleet of self-drive hire range was made up of both licence required and no licence required vessels, so anyone can be the captain! Regardless of your experience with boating, our team always made sure that you are 100% comfortable behind the wheel. We will gave a full rundown of the boat that you have hired, including the features that it offers, and the safety procedures on board. Another great perk of hiring a boat with Sydney Boat Hire is that we make sure that the tank is full before you board at no extra cost to you.
The self-drive boat hire sydney packages that we own are perfect for families and small friend groups having a day out on the beautiful Sydney Harbour. The party pontoon boats do not require a licence, and you only need to be over 21 years of age to drive it yourself. They are also equipped with non-slip flooring, making them the perfect option for families with small children. If you have a licence and want something a bit faster, you can hire out one of our self-drive vessels, Cruiseabout or Easyrider 539 or 509. All of our packages also allow dogs to come on board, so they really are a perfect option for the whole family.
Since then, Sydney Boat Hire has revolved into something bigger and better! We expanded our fleet to private charter boats that range up to 200ft! Considering booking a charter boat hire on Sydney Harbour? Call the office line on 02 8765 1222 and speak to one of our charter consultants to put together a perfectly tailored package for you complete with crew, drinks, catering, food and everything you need. Our boat hire Sydney prices are in our booking system, all you need to do it tell us your occasion, the number of guests that will be on board, which catering and beverage option you are interested in, and we will find you the perfect charter to suit your needs. Once you are happy and have made your decision, our team will forward you the invoice and booking agreement form so that we can confirm your booking with a 50% deposit.
We handpick all of our charter boats so that you can choose from only the best of the best. Whether you are interested in having a laid back and casual summers day on a catamaran, or a luxurious formal event on luxurious large event boat, we guarantee that we have the right charter for you. Our range includes over 90 vessels such as; sailing yachts, catamarans, cruisers, motor yachts, super yachts, and large event boats. Our private boat hire with the smallest capacity is an intimate sailing yacht, Cutting Loose, and our boat with the largest capacity is Starship Sydney that holds close to 1000 guests. Our range has a variety of features on board that is sure to keep you and your guests entertained. Perfect features for summer include; kayaks, hot tubs, showers, and sunbeds. If you are looking to entertain, many of our boats come with surround sound, a bar, dancefloor, and more!
Regardless of whether you would like to chartering your own luxury yacht, or being the captain for the day on a self-drive hire, our guarantee is that you will have a memorable experience from booking with us for your private corporate events, weddings, birthdays and celebrations.
In 2017, 2018, 2019, 2020, 2021 and 2021, Sydney Boat Hire was awarded the 'Travel & Hospitality Award Winner' for our excellence in services. Our 5-star excellence in TripAdvisor also shows our determination towards satisfactory customer service and a great array of boating services for what ever boat you want to hire such as yacht, luxury catamaran, and sailing boats that we have to offer.
Not only do we care about our customers, but we also care about our community. We are always looking to give back in any way possible.
For Father's Day 2019, we partnered with TODAY on Channel 9 to give a Sydney dad who had been battling cancer a memorable experience on the superyacht, Prometheus. We were so honoured to get to give him and his whole family such a memorable experience onboard.
During Spring of 2019, we partnered with the Australian registered charity Pound Paws to launch our campaign All Paws On Deck. For every dog brought onboard, we would donate $20 to Pound Paws. As a team of avid animal lovers, this partnership was a great fit for us.
We are also passionate about ensuring that Sydney Harbour stays just as beautiful for future generations. Over the course of the year, we have done numerous harbour cruise clean-ups at the Five Dock Bay boat ramp. During these clean-ups, we invite the local community to come down and help out. For updates on these events, be sure to check our Facebook page.
Why Our Customers Love Us At Sydney Boat Hire
Boating on Sydney Harbour
Superyacht Boat Hire
Spend the day out on a unique and luxurious Superyacht Boat Hire with Sydney Boat Hire. Our extensive range can accommodate for a large group of up to 120 visitors for any of special occasion that you are hosting. Top the extravagant boat hire Sydney Harbour cruise off with delicious catering, experiences wait staff and bar staff, and an on board chef. Rent out one of our five star Superyacht Boat Hires such as the Ariston, Quantum and Ghost II for a day.
Large Event Boat Hire
Our range of Large Event Boats are perfect for big social occasions such as weddings, formals, corporate events, and special birthdays. Our smallest Large Event Boat, the MV Sydney accomodates up to 120 guests. Our biggest Large Event Boats, the Starship Sydney accomodates up to almost 1000. These boats often feature large dance floors, bars, audio and visual equipment, DJ booths, and more. So you can be sure that your guests will dance the night away. We also offer catering packages on these vessels whether you want a sit down dinner or a casual buffet.
Luxury Boat Hire
If you are looking for something for celebratory events, like Christmas, New Years or a very special birthday, Luxury Boat Hire services are available with Sydney Boat Hire. Speak with our friendly team and experience the world's largest and most beautiful harbour with the perfect boats, and tailored service. Luxury Boat Hire will make you feel like an a-list celebrity.
Complete List of Boat Hire Options
Not entirely sure on what option may be suitable? View our full and complete range of boat hire options we have available. The list includes Sailing yachts, Catamarans, Motor Cruisers, Event Boat, Luxury Yacht and Luxury Superayachts. Prices start from $175/hr