Welcome to Sydney Boat Hire
Plotted with Sydney's most iconic landmarks including the Sydney Opera House, Sydney Harbour Bridge and more, Sydney Harbour is well known as one of the most beautiful harbours in the world. There's no better way to enjoy the stunning water view than on a boat! Explore local waterways and Sydney's many attractions on a chartered private yacht or self-drive pontoon boat with Sydney Boat Hire.
Featured Luxury Private Charters
Get the best deals on Sydney's famous special event boat hire
Create your own custom voyage.
We can fully tailor your day to include any of the fun services listed below.
With our extensive boat event management experience, Sydney Boat Hire is always willing to make recommendations for your cruise or better still coordinate the entire event for you.
Using the expertise and inside knowledge of our fleet and what can be done on each boat, we will not only save you time and money, but will ensure your boat cruise is a memorable experience.
Learn more about services
We've worked with brands like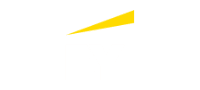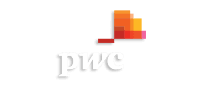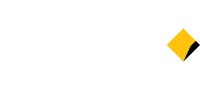 Sydney Boat Hire
Sydney Boat Hire is a well-established boat hire business located in the heart of Sydney. Operating since 2010, Sydney Boat Hire is known to be one of Sydney's leading boat rental business. With over 90 charter boats to choose from, Sydney Boat Hire isn't only an agent, we also own our own vessels!
Based in the inner-west of Sydney, we have a pure obsession with Sydney Harbour and we'd love to share our majestic harbour with the world! Whether you're travelling from overseas or a local, our friendly staff are sure to provide you with only the best at Sydney Boat Hire.
Leading the self-drive boat hire industry since 2010, Sydney Boat Hire owns a spectacular range of self-drive vessels for any occasion on Sydney Harbour. Whether you wish to enjoy Sydney Harbour's scenery, experiencing the world's greatest firework show for New Year's Eve, or simply, gaining experience on the Harbour.
Considering booking a charter boat on Sydney Harbour? Call our office line on 01 8765 1222 and speak to one of our charter consultants to book you in. Sydney Boat Hire makes booking a charter boat on Sydney Harbour simple, all you need to do it tell us your occasion, the number of guest on board, catering and beverage option and we'll find you the perfect charter boat! Once you're happy and made your decision, we will forward you the invoice and booking agreement form and we confirm your booking with a 50% deposit!
In 2017, Sydney Boat Hire was awarded  Travel & Hospitality Award Winner for its excellence in services. Our 5-star excellence in TripAdvisor also shows our determination towards customer service and great boat hire services we have to offer.
Sydney Boat Hire is also a member of the Boating Industry Association.
Why Our Customers Love Sydney Boat Hire
Boating on Sydney Harbour
SUPERYACHT
Spend a day on a unique and luxurious Superyacht, fitting for a large group up to 120 visitors for any of special occasion. Top the extravagant day off with catering, wait staff, bar staff and an on the boat chef. Rent one of our quality Superyachts such as the Ariston, Quantum and Ghost II for a day. If you're looking for something for a smaller and more intimate group, Sydney Boat Hire offers smaller luxury charter yachts.
EVENTS
Our smaller range luxury yachts vary in sizes, with the largest up to 60 feet in size. They come with plenty of features to make your trip around the harbour relaxing and enjoyable. You can spend your day sunbathing on the Sydney Harbour on the Rockfish II yacht's trampoline bed or speed past the Sydney Opera House in I DO, the refined Brazilian build.
LUXURY BOAT HIRE
If you're looking for something for a celebratory events, like Christmas, New Years or a very special birthday, Luxury Boat Hire services are available. Speak with us and experience the world's largest harbour with the perfect service and boat. Alternatively you can drift along stunning coastlines on a catamaran in Sydney effortlessly with Sydney Boat Hire. Big or small, we have the catamaran to fit your desired experience with a variety of catering and beverage options.
SELF-DRIVE
Although chartered boats and yachts are extremely relaxing, you may be looking for something more hands on and thrilling. Our no licence Pontoons and licenced Easyrider self-drive boats are perfect for that simple drive and adventurous day out.